Published by pongointerior
Posted on July 19, 2016
From classic florals and chinoiserie to modern abstracts and graphic patterns, wallpaper is in the midst of a resurgence. And why shouldn't it be? After all, few improvements make quite as big an impact in a room. But despite its name, wallpaper works wonders on more than just walls. Applied on a ceiling in a formal dining room, backing a bookcase in a living room, or framed as paneled artwork in an understated bedroom, the surprisingly versatile decorating surface adds color and pattern in measured doses—and provides an unexpected burst of visual drama wherever it appears. It even seems to defy design conventions, as anyone who has ever employed it in a small powder room has discovered. Here, five unexpected ways to apply wallpaper for maximum effect.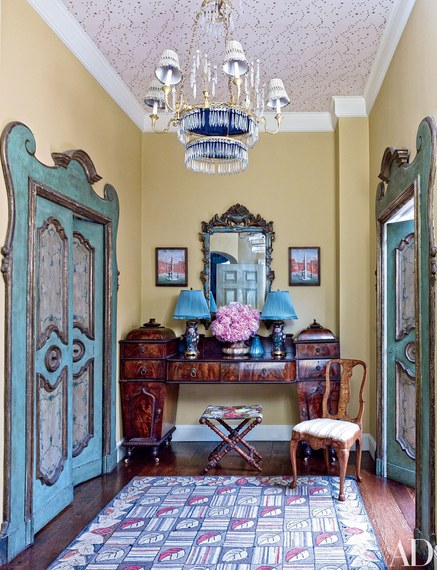 On the ceiling.
Invite guests to look up at an often overlooked design feature with a pattern overhead. When incorporated in an entry, as shown here, it can help give the room a more unified or defined look and create a feeling of intimacy or expansiveness depending on the motif you choose.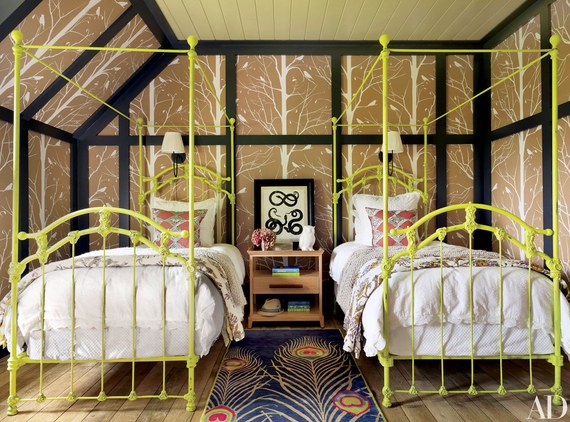 On a paneled wall.
Don't let architectural details such as molding and wall paneling stop you from employing your favorite wallpaper. In this bedroom, a woodsy print takes on added dimension thanks to bold black trim.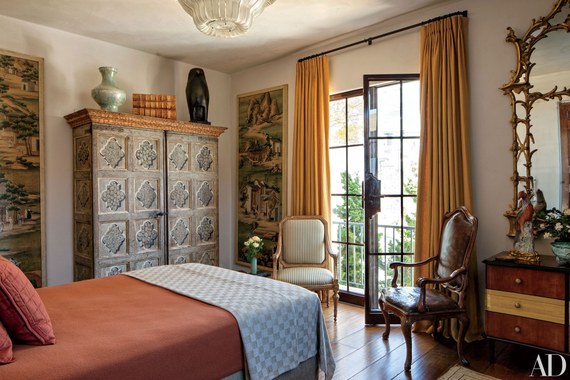 As artwork.
Can't commit to covering an entire surface? Framed panels of a graphic wallpaper impart the same look on a smaller scale, adding visual interest without overwhelming the space, as shown in this guest room.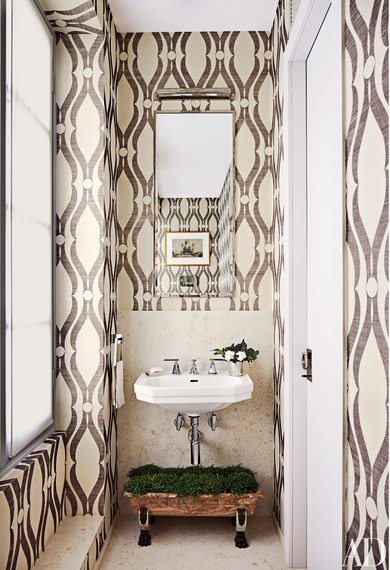 In a small space.
Installing wallpaper in a diminutive space can give it a jewel-box effect; in some cases, as in this bath designed by Bureau d'Architecture Marc Corbiau and Timothy Whealon, it can also make the room appear larger than it is.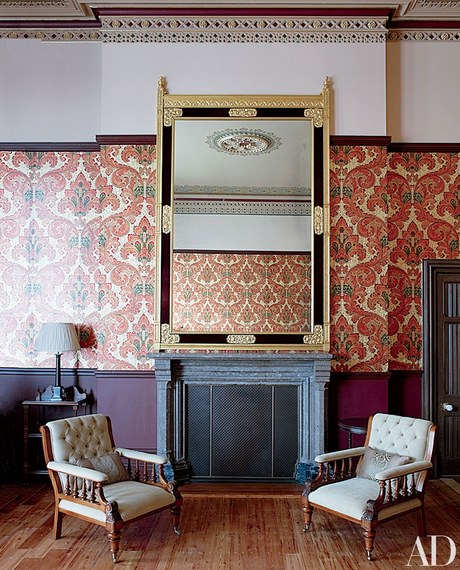 To add character.
Relegating wallpaper to a decorative swath between a room's chair and picture railing lends a traditional space an element of surprise—and an unexpectedly contemporary spin.
Source : Huffingtonpost